As the days grow shorter, it feels like we are getting ever busier.  Perhaps it is just because the end of the term is drawing near, the teachers are all writing reports, some classes are out on camps and excursions, the High School Electives Showcase night is almost upon us and there are a number of events happening in and around the school.  Thank goodness for the Winter Festival, which will give us a few moments of quiet reverence and reflection (as well as some beautiful sounds and sights).  You may have noticed the typo in last week's bulletin.  Rest assured the Winter Festival is happening on Friday the 19th of June (next Friday)……. not the final day of term as was accidentally advertised.
This week we have been blessed with a wonderful visit from the African Children's Choir.  Our students have really enjoyed sharing in a workshop with the children from the choir, hearing some of their stories and listening to their amazing music.  Thank you Loani for putting such a huge effort into making sure our school could be a part of this amazing tour.  It is a humbling experience to hear these children talk about some of the challenges of their lives in Uganda.  To look upon the lives of another with respect, care, empathy and an open heart is to experience being fully human.
Finally, it was wonderful to see some of the lovely crafts on display at the market this afternoon.  The Wednesday craft co-op have been meeting regularly and working away all term on some beautiful crafts.  My special little "King Winter" will take pride of place on my desk now. If you are interested in joining the craft group, please do come in on a Wednesday morning.  It is a great opportunity to chat and enjoy making with some other members of our school community.
Peace
Nerrida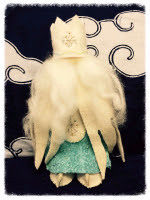 https://capebyronsteiner.nsw.edu.au/wp-content/uploads/2015/12/CBRSSwebheaderlogo.png
0
0
Mat
https://capebyronsteiner.nsw.edu.au/wp-content/uploads/2015/12/CBRSSwebheaderlogo.png
Mat
2015-06-15 10:06:29
2015-06-15 10:06:29
From The Principal